FBOs In Great Falls, MT
Great Falls International Airport has two different fixed based operators (FBOs): Holman Aviation and Front Range Aviation, Inc.

Holman Aviation Company
1940 Airport Court
Great Falls, Montana 59404
406-453-7613
800-843-7613
fax 406-453-7204
For more information visit our website at:
http://www.holmanaviation.com/
Holman Aviation serves commercial, general, corporate and military aviation. An ideal stopover on your flight plan, and located right off Runway 21, it is easy to access, offers plenty of parking and room to maneuver. It is also conveniently close to the airline terminal and U.S. Customs.
For more details, visit the following AirNav link: http://www.airnav.com/airport/GTF/HOLMAN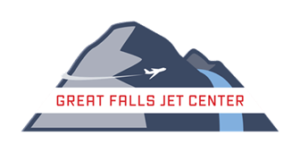 Great Falls Jet Center
4501 Ulm No.Frontage Rd
Great Falls, MT 59404 US
Phone: 406-727-0663
Fax: (406) 727-9066
Email: [email protected]
For more information visit our website at: www.greatfallsjet.com
Hours Attended:
7 am - 9 pm Monday - Sunday
24-Hour On Call. No Call Out Fee
As a full service FBO, Great Falls Jet Center promises to provide the lowest fuel prices on the field and quality service for all our customers. From quick turns, lav-service and de-icing to catering, hotel rooms, and rental cars, our friendly and professional staff will always be delighted to help with any service you require.
For more details, visit the following AirNav link: https://www.airnav.com/airport/KGTF/GREAT_FALLS_JET_CENTER