Contact
2800 Terminal Drive
Great Falls, MT 59404
Telephone: 406-727-3404
Fax: 406-727-6929
Email:
[email protected]
Airport Finances
Airport Authority Board of Directors
Airport Authority Board meetings are held in the Prairie Room on the second floor of the Airport terminal building. The meetings are at 1:00 p.m. followed by the Work Sessions at/or about 2:00 p.m.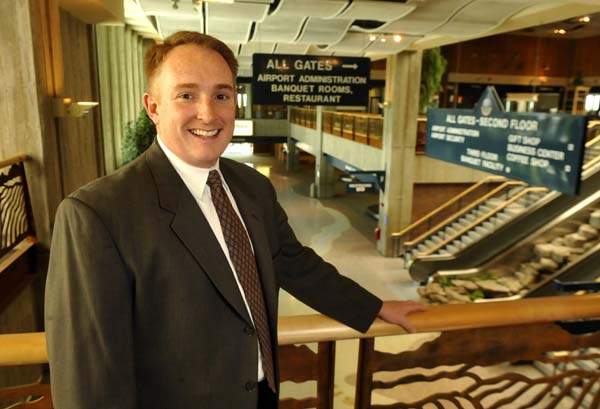 Airport Director, John Faulkner
John Faulkner has over 24 years of progressively responsible airport experience. As Airport Director since June of 2010, John is responsible for overseeing the daily operation of the Great Falls International Airport. John is also an active member of the American Association of Airport Executives and has served on the organization's national Finance Committee since 2003. He also completed the organization's Accredited Airport Executive Program (A.A.E.) in 2005.
Prior to joining the Great Falls International Airport, John served as the Assistant Aviation Director for Planning and Development at the Colorado Springs Airport. John oversaw all planning, environmental, construction and leasing at the Airport. During the four years that John held this position, he oversaw approximately $150 million in capital project construction and he completed negotiation of the first two projects in the Airport Business Park, resulting in over 200,000 square feet of Class A office space.
John served over six years as the Manager of Aviation Business Development at Seattle-Tacoma International Airport. Among other responsibilities, he oversaw the airport's air cargo line of business and led this business segment to record international freight volumes. John negotiated new lease and concession agreements that generated over $3 million in annual revenue. He also negotiated property acquisitions totaling approximately $20 million.
From 1994 to 1999, Faulkner served as an airport consultant with PB Aviation and Landrum & Brown. During his consulting career, Faulkner participated in the planning, financing and development of more than $1 billion in airport infrastructure projects.
John Faulkner is a graduate of the University of Cincinnati, where he earned a Bachelor of Business Administration with dual concentrations in Accounting and Finance.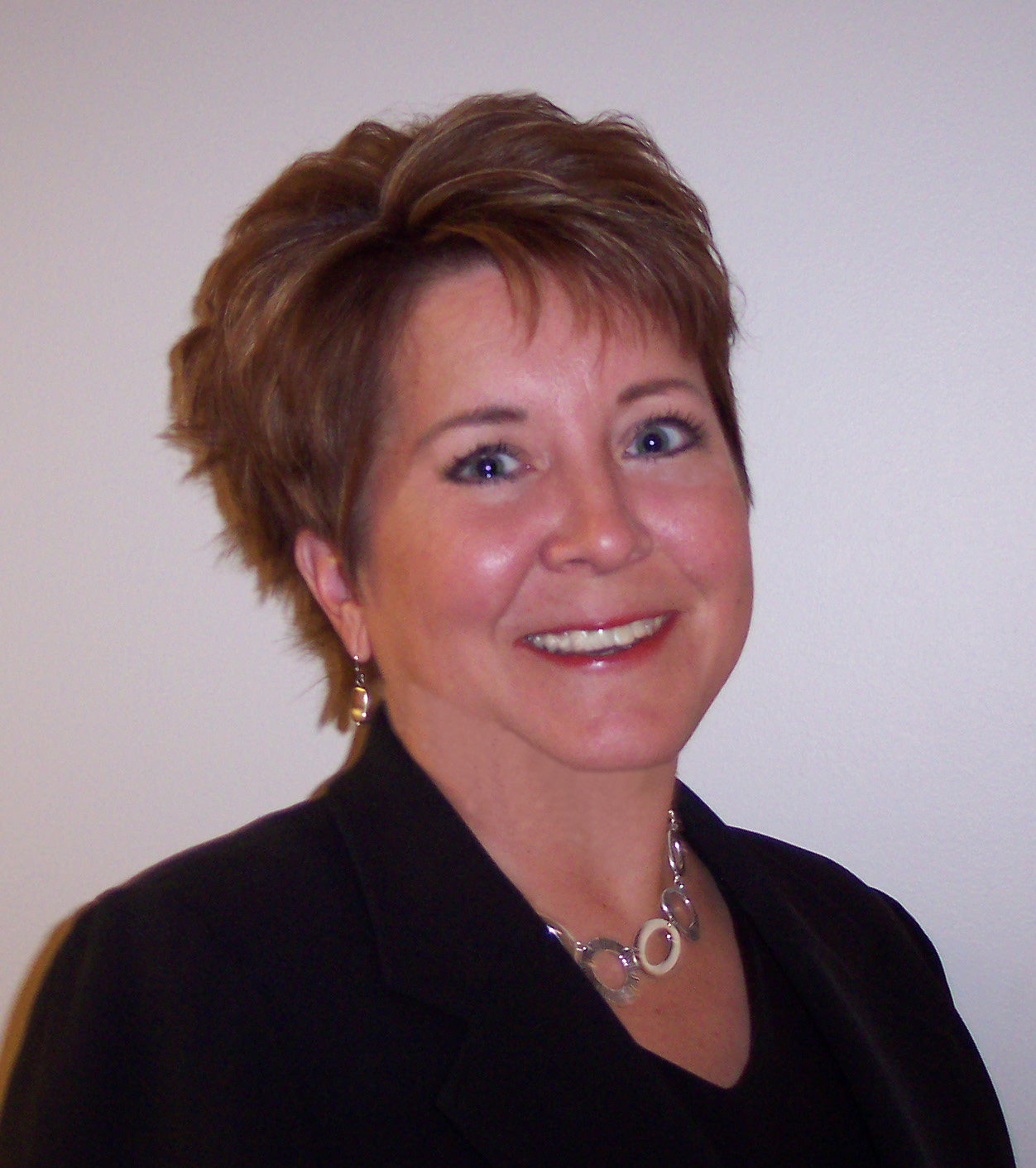 Board Member, Debra Evans
Embark Credit Union
[email protected]
Term Expires: December 31, 2021
Evans, an Iowa native, has more than 30 years of experience with credit unions, banking and insurance. She had a long career with Norwest Corporation in Omaha and Montana. Evans graduated with a BSBA (Finance) from the University of Nebraska and also graduated from the Executive Development Program at Pacific Coast BankingSchoolat theUniversityofWashington.
Evans is active in the Great Falls community. She has served on the boards of United Way of Cascade County, the Great Falls Symphony Association, the University of Great Falls, and Great Falls Development Authority. She volunteers with RSVP Commodity Food Program and is active in the Great Falls Chamber. In 2006, she received the Chamber's Athena Leadership Award. Evans also serves on the College of Great Falls-MSU Dean's Advisory Committee.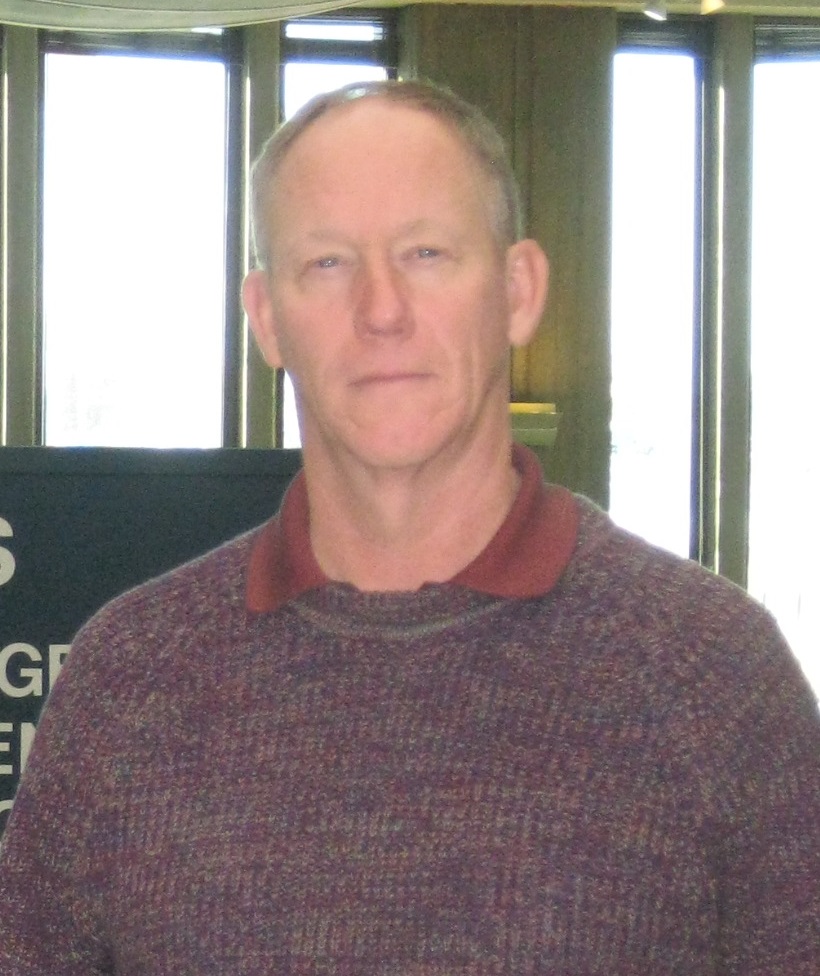 Board Member, Vincent Bakke
United Airlines
[email protected]
Term Expires: December 31, 2022
Vincent Bakke is a Montana native. Born in Missoula where he went to Hellgate High School and started flying out of Johnson-Bell Field at age 16. He went to college at MSU in Bozeman, where he earned a degree in Business Mgmt, obtained his flight instructor certificates in airplanes and gliders and received his commission as an officer through Air Force ROTC. Vince then went into the Air Force and flew F16s and AT38s over the next 14 years before settling in Great Falls with his wife Myra and family in 1999 and finishing his 23 year military career, retiring as a Lt. Colonel with the Montana Air Guard. He also has a Master of Aerospace Science degree from Embry Riddle Univ. The Bakke's still live near Great Falls and Vince is currently a Boeing 737 flight officer for United Airlines based out of Denver, CO.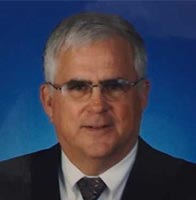 Board Member, David Smith
RD Smith Consulting LLP
[email protected]
Term Expires: December 31, 2023
Robert "David" Smith is a native of Kansas. Born in Kansas City, KS, David attended Kansas State Teacher College in the early 1960s, graduating with under- graduate and graduate degrees in education. He taught school in North Eastern Johnson County Kansas and Jeddah, Saudi Arabia prior to becoming a criminal investigator with the US Treasury Department, working for the US Secret Service and the US Customs Service. During this period, David served as an US government pilot for the US Customs Service, coordinated the US Customs Service Special Agent Training program in Washington, DC; supervised several northern border field offices including the SEATAC International Airport and the Seattle waterfront, Pembina, ND and Great Falls, MT. David, who has been flying general aviation airplanes for over fifty-five years, is a commercial pilot and a former flight and ground instructor, past member the Civil Air Patrol, and a past volunteer FAA area aviation safety counselor. Along with his wife Cheryll, David owned and operated Smith Aviating Testing at the Great Falls International Airport in the late 1990s. David and Cheryll own one of two yellow Piper J-3 Cubs currently based at the Great Falls International Airport.
David retired from government service as a senior supervisory special agent in Great Falls after a thirty-year career. He has continued working as a subject matter-expert contracting to the US Departments of Justice, State, and Homeland Security.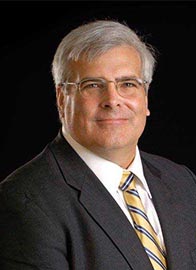 Board Member, Tony Aretz
University of Providence
[email protected]
Term Expires: December 31, 2023
Dr. Tony Aretz has been the president of the University of Providence (UP) in Great Falls, MT since July 1, 2016. During his short tenure, the University has launched a bold strategic effort to re-invent the institution. As a ministry of Providence St. Joseph Health, UP has created a new school of health professions to help provide for future workforce needs. A significant investment is also being made in the Great Falls campus to double enrollment in the School of Liberal Arts over the next ten years. Prior to becoming president of UP, Dr. Aretz served as president of Mount St. Joseph University in Cincinnati OH for seven years. Prior to his time at the Mount, Dr. Aretz served as the academic vice president at Christian Brothers University in Memphis, Tenn. Dr. Aretz retired from the US Air Force as a lieutenant colonel and was a faculty member at the USAF Academy for 17 years, teaching a variety of engineering psychology, human factors, psychology, leadership, research, and statistics courses. His past research focused on enhancing aircraft cockpit design to improve pilot performance. He received a Ph.D. in engineering psychology from the University of Illinois, Urbana-Champaign, an M.A. from Wright State University, and a B.S. from the USAF Academy. Dr. Aretz is currently a member of several Great Falls boards, including the Great Falls Regional Airport Authority, the Great Falls Chamber of Commerce, the Great Falls Economic Development Authority, and the Montana Defense Alliance. He also serves on the National Association of Independent Colleges and Universities Accountability and Compliance Committee. Dr. Aretz hails from Lafayette, IN where he helped run his family's general aviation business, Aretz Airport. He and his wife Terry have been married for 35 years and have three adult sons.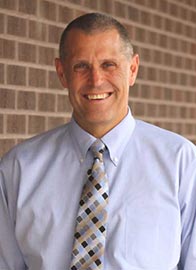 Board Member, Todd Timboe
Wipfli/Joseph Eve Company
[email protected]
Term Expires: December 31, 2023
Todd Timboe was born in Great Falls, graduated from CMR, attended Phoenix Jr College and obtained his BS degree in accounting from the University of Montana. Todd has been a partner with the CPA firm Joseph Eve (JE) for almost 30 years . JE is a leader in providing accounting, audit and training services to Native American Tribes (governments, casinos etc) throughout the United States. JE recently merged with Wipfli, a National CPA firm based out of Milwaukee. In 1991, Todd became Montana's first Certified Fraud Examiner (CFE). Todd has previously served as President and Treasurer of the Meadowlark Country Club and National Multiple Sclerosis Society – Montana Chapter. Todd and his wife Diane (also a GF native) have four adult children and three grandchildren.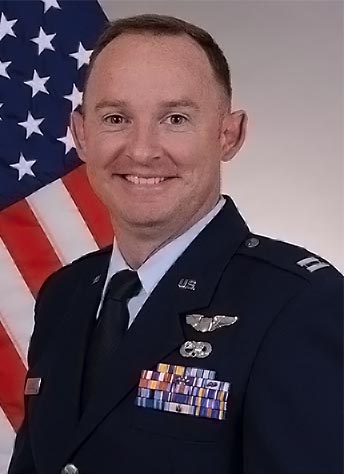 Board Member, Captain Casey J. Lalonde
Montana Air National Guard
[email protected]
Term Expires December 31, 2021
Capt Casey Lalonde is a C-130H Mobility Pilot assigned to the 120th Operational Support Squadron, 120th Operations Group, 120th Airlift Wing, Montana Air National Guard, Great Falls, Montana. As a mobility pilot, he maintains and cultivates a thorough working knowledge of normal and emergency procedures as a C-130 Aircraft Commander in support of global operations to include airdrop, air-land, humanitarian and contingency missions. Aside from his primary duty as a mobility pilot, he is the 120th Operations Group Chief of Training, responsible for the currency and proficiency of C-130H aircrew.
Capt Lalonde was born in Missoula, Montana on October 12th 1983. He was raised in Missoula and graduated from Big Sky High School in 2002. After Graduating from the University of Montana with a Bachelor's Degree in Political Science and Economics, he enlisted in the Montana Air National Guard in March 2009 as a Tactical Aircraft Maintenance Journeyman. While furthering his career as a Crew Chief, he performed a 15 month tour in the Traffic Control Center at Malmstrom Air Force Base. He received his Associate's Degree in Aviation Maintenance Techonology from the Community College of the Air Force. In 2012 he volunteered for 360 days at the 120th Fighter Wing Detachment 1 at Joint Base Pearl Harbor-Hickam, Hawaii where he was responsible for the maintenance and launch of alert status F-15C Eagles in support of Operation Noble Eagle. He received his Master's Degree in Public Administration in May 2012. After being selected for undergraduate pilot training, he returned to the 120th Airlift Wing as the first pipeline C-130H pilot in May 2015. He deployed Ali Al Salem Air Base for 120 days in support of Operation Inherent Resolve in 2016-2017 and volunteered for hurricane relief duty in the aftermath of Hurricanes Harvey and Maria in October 2017.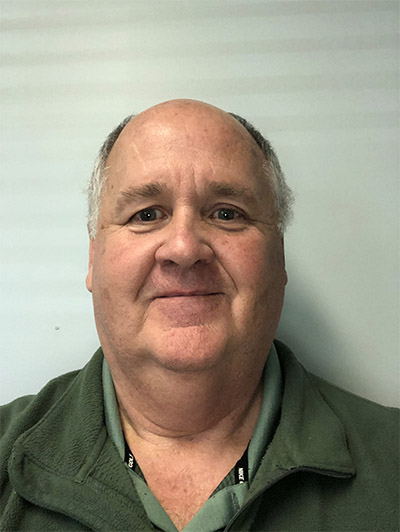 Board Member, Richard Gibbs
AvMax Aircraft Leasing, Inc.
[email protected]
Term Expires: December 31, 2022
Richard Gibbs is a Great Falls native with more than 40 years of experience in the aviation industry. He is currently the Director of Airworthiness and Regulatory Compliance at AvMax Aircraft Leasing, Inc. in Great Falls.
After graduating from Great Falls High School, Richard began his career as a student at the Vocational-Technical School in Helena. After finishing school, he and his wife moved to Texas where he began working as an FAA licensed mechanic and pilot.  Making the transition back to Montana to raise his family, he then went on to work at Rocky Mountain Air, a local aviation company.  In 1995 he started the company Front Range Aviation with his father-in-law. They ran this business for 12 years. He moved  to AvMax in 2006 where he assumed the position of Director of Maintenance and Operations for this FAA certified Repair Station. In 2013, he was appointed by the FAA to a role as a Designated Airworthiness Representative. In this capacity he has traveled to many local and foreign destinations and has seen and experienced the differences in aviation around the world.